Helicopter Sea Combat Squadron 85 (HSC-85) "Firehawks"
HSC-85, otherwise known as the "Firehawks", is a United States Navy Reserve helicopter squadron that, since July 8th 2011 has been tasked with Special Operations Forces (SOF) support, with an emphasis on Naval Special Warfare.
The squadron is based at Naval Air Station North Island, San Diego, California. It operates HH-60H Sea Hawk helicopters.
HSC-85 is one of two Navy helicopter units that specialize in SOF support, along with HSC-84 (Red Wolves).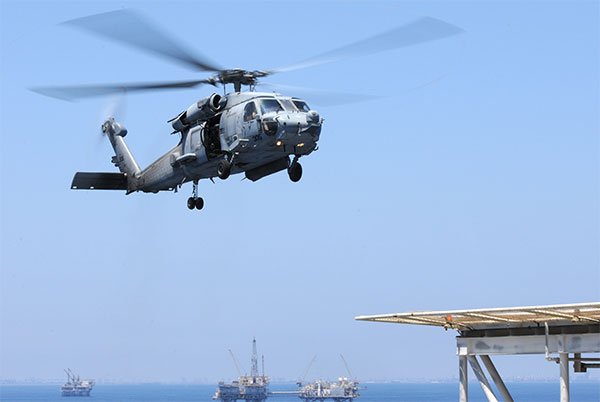 A HH-60H Sea Hawk helicopter flown by HSC-85 approaches for a landing at a gas and oil platform during a training operation with Navy SEALs.
U.S. Navy photo by Mass Communication Specialist 3rd Class Adam Henderson/Released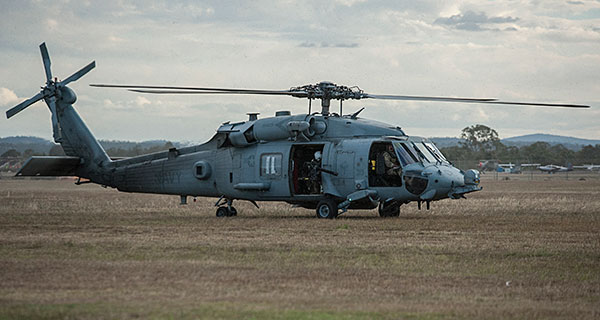 Marines with 3rd Reconnaissance Battalion and Combat Controllers with the 320th Special Tactics Squadron are transported by a HSC-85 HH-60H Sea Hawk helicopter.
U.S. Air Force photo by Capt. Jessica Tait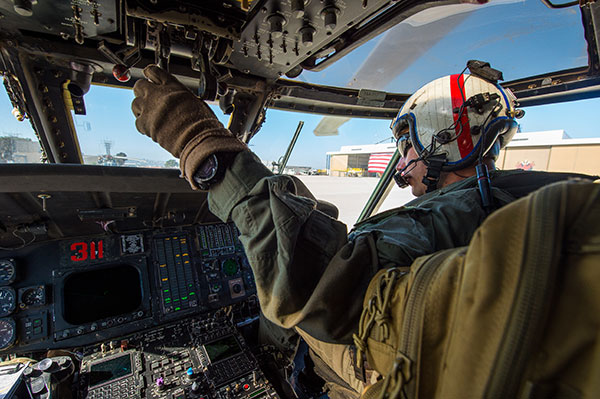 A HSC-85 Firehawks pilot starts the engines of a HH-60H Sea Hawk.
U.S. Navy photo by Mass Communications Specialist 1st Class Chad M. Butler/Released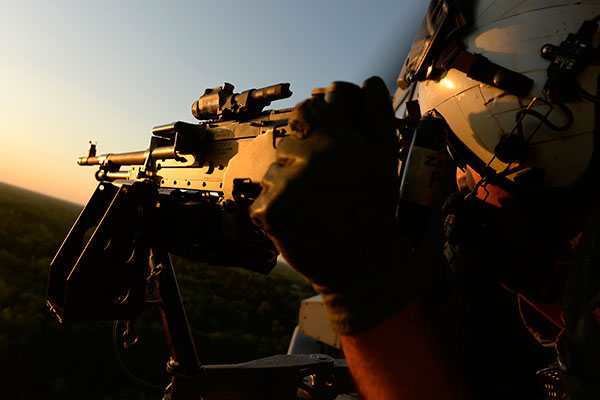 A HSC-85 Firehawks aircrewman mans a M240 belt-fed machine gun mounted in the cabin doorway of a HH-60H helicopter.
U.S. Air Force photo by Staff Sgt. Tim Chacon/ Released
---