Special Reaction Team - 39th MP Detachment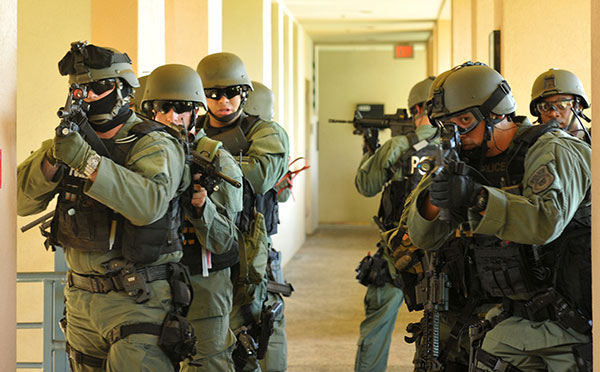 image sourced from public domain | U.S. Army photo by Staff SGT. Taresha Hill
Entry teams with the the Special Reaction Team (SRT), 39th Military Police Detachment, US Army, form into two stacks during an active shooter / hostage rescue exercise on Fort Shafter Flats, Hawaii, August 2012.
The Special Reaction Team (SRT) is formed from Military Policemen (MPs) who have undergone specialized training for their role as the on-call SWAT (Special Weapons And Tactics) team for Schofield Barracks, Hawaii.
Schofield Barracks is the home of the 25th Infantry Division, the Command Headquarters for United States Army Hawaii and the 8th Theater Sustainment Command.
The 39th Police Detachment is part of the 728th Military Police Battalion, 8th Military Police Brigade.