United States Coast Guard Maritime Security Response Team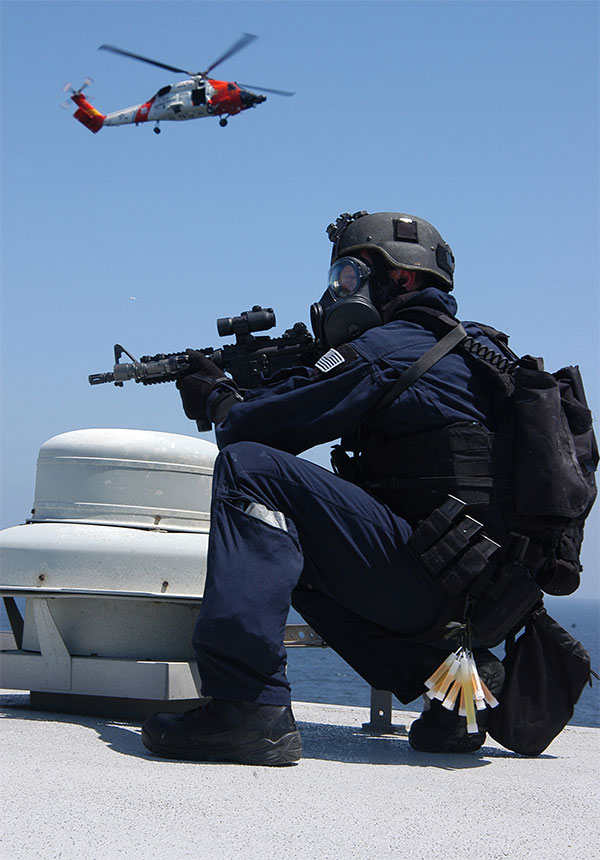 image sourced from public domain | USCG photo by PA1 Adam Eggers
A Member of a United States Coast Guard (USCG) Maritime Security Response Team (MSRT), armed with a CQBR carbine and wearing respirator, watches his sector during a training operation aboard a ship.
The Maritime Security Response Teams are the USCG's advance interdiction force.
They are a Specialized Force that are under the command of the Deployable Operations Group.
MSRTs are trained to interdict maritime terrorism threats as well as high-risk law enforcement threats.
MSRT operators are highly trained in close quarters combat, hostage rescue, vertical insertion, small boat operations and other skills.