Combat Controller | 3rd Reconnaissance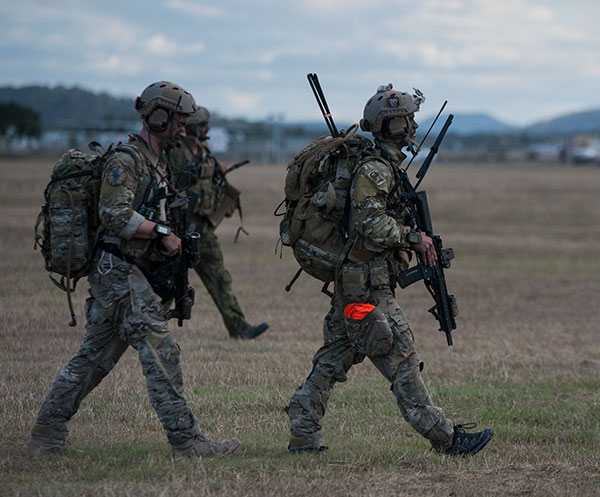 image sourced from public domain | U.S. Air Force photo by Airman 1st Class Kyla Gifford/Released
United States Air Force Combat Controller (CCT) operators with the 320th Special Tactics Squadronand Marines with the 3rd Reconnaissance Battalion move out after exiting a Hh-60H sea Hawk operated by Helicopter Sea Combat Squadron-85 (HSC-85) during Exercise Talisman Saber 2017, Juley 2017.
CCTs integrate with SOF units in order to provide the link between close air support aircraft and troops on the ground.
The CCT on the right is armed with a CQB-R 5.56x45mm carbine fitted with Daniel Defence railed forend, angled foregrip, AN/PEQ-15 Advanced Target Pointer and Illuminator and a SU-231A/PEQ holographic sight.