66th SFS Special Response Team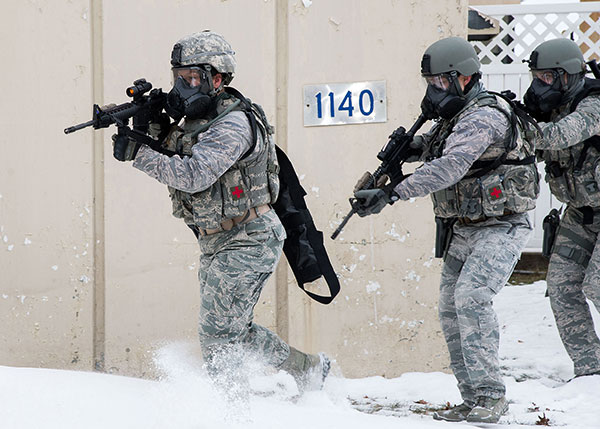 image sourced from public domain | U.S. Air Force photo by Mark Herlihy
Airmen with the 66th Security Forces Squadron (SFS) Special Response Team (SRT), Hanscom Air Force Base, Mass., prepare to make entry into a building duuring a drill.
The SRTs are anologous to Police Special Weapons and Tactics (SWAT) teams. They are made up Secuirty Force Squadron personnel who have been trained to deal with scenarious such as active shooter, barricaded suspect, high risk warrant etc. at their assigned facility.
The Special Response Team operators are wearing M50 gas masks and armed with M4 carbines. M9a1 9mm pistols are the standard sidearm.