USAF Emergency Services Team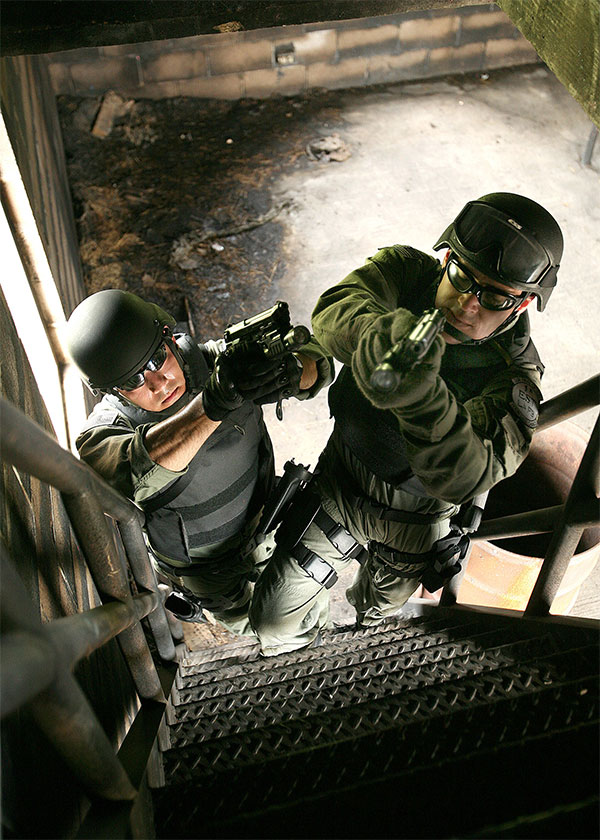 image sourced from public domain | U.S. Air Force photo/Robbin Cresswell
Members of the 37th Training Wing's Emergency Services Team (EST) take aim with M9a1 9mm pistols during a training session.
ESTs are are the special weapons and tactics (SWAT) element of USAF Security Forces Squadrons.
As with Marine Corps and Army Special Reaction Teams, USAF ESTs are trained to respond to incidents such as active shooters, barricaded suspects, hostage taking and terrorist attacks.
Equipment employed by ESTs includes ballistic helmets, fire-retardent flight suits, kevlar vests and assault webbing.
Weapons include M4 carbines and M9a1 pistols, both typically fitted with flashlights (as seen above).