MARSOC - Sniper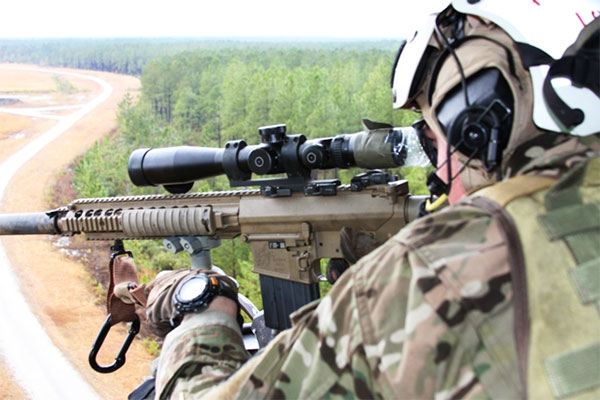 image sourced from public domain | Official U.S. Marine Corps Photo
A Marine with Marine Corps Forces Special Operations Command, armed with a MK 11 Mod 0 7.62mmx51mm sniper rifle, undergoes aerial sniping training.
Marine special operators who take the MARSOF Advanced Sniper Course train in all aspects of sniping, including shooting from vehicle hides and from helicopters.
MARSOC snipers also learn explosive loophole breaching, loophole shooting, side prone shooting, high angle shooting and the use of urban hides.


MARSOC is a special operations command, elements of which include the Marine Special Operations Regiment which itself includes the Marine Special Operations Battalions (MSOBs), and their Marine Special Operations Teams (MSOTs)