MSOB - Photo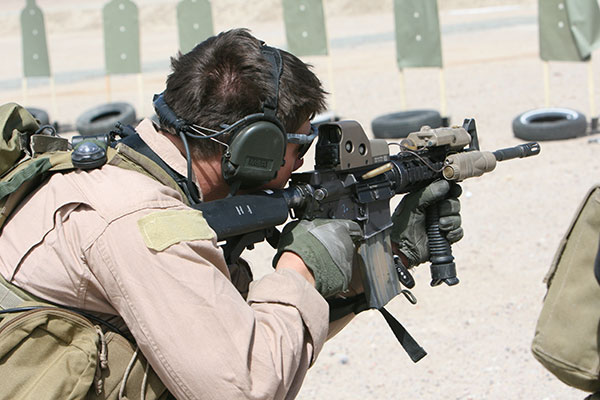 image sourced from public domain | US DoD Photo : Lance Cpl. Stephen C. Benson
A Marine with the 2nd Marine Special Operations Battalion (2d MSOB), MARSOC, fires his M4A1 carbine on a firing range during a Dynamic Assault training evolution.
This MARSOC Critical Skills Operation (CSO) is wearing a MSA Sordin headset / electronic hearing protectors and a tan CWU-27/P Nomex Flight Suit under a load bearing vest.
His M4a1 is fitted with SOPMOD Block II accessories - EOTech 553 (SU-231/PEQ) holographic weapon sight, AN/PEQ-15 laser and SU-233/PVS white light illuminator.
He is also using a Grip Pod foregrip with integrated bipod.