MSOB - RHIB Boarding Team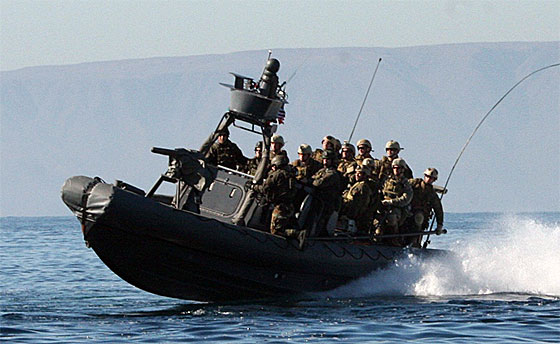 image sourced from public domain | DoD photo by: Staff SGT. Matthew O. Holly /13th MEU
Marines with the 1st Marine Special Operations Battalion (MSOB) aboard a Rigid Hull Inflatable Boat (RHIB) during a boarding exercise.
MSOBs are part of Marine Corps Forces Special Operations Command (MARSOC).
MARSOC was created in order, for the first time, to place Marine Corps forces under the auspices of United States Special Operations Command (USSOCOM).
The fighting arms of MARSOC are the MSOBs.
They are tasked with direct action, special reconnaissance, hostage rescue, counter terrorism and foreign internal defense.