Navy SEAL - MK 17 Mod 0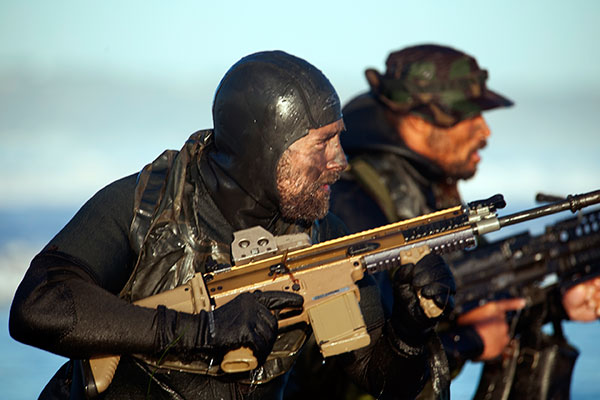 image sourced from public domain | U.S. DoD Photo
A Navy SEAL combat swimmer armed with a MK 17 Mod 0 SCAR-H assault rifle rifle equipped with a EOtech sight.
The MK 17 is a modular weapon system chambered in 7.62mmx51mm.
It has more stopping power than than the M4A1 / CQBR 5.56mmx45mm carbines carried by many US Special Operations Forces (SOF).