Navy SEALs - Parachute Jump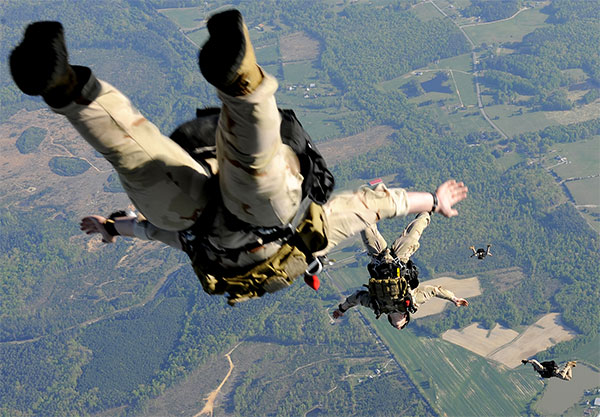 image sourced from public domain | U. S. Air Force photo/Staff SGT. Brian Ferguson
US Navy SEAL parachutists jump from the rear ramp of a USAF C-17 GLobemaster transport plane.
SEALs train in a range of parachute insertion techniques including High Altitude Low Opening (HALO), High Altitude High Opening (HAHO), freefall and static line.
SEALs also train in techniques for parachuting into bodies of water.