Navy SEALs - Boarding Yacht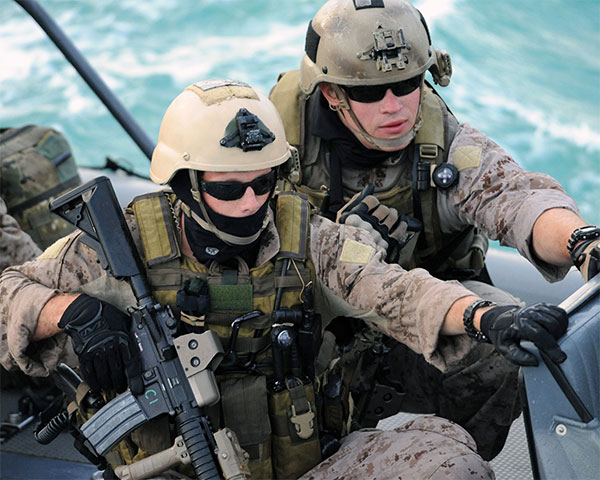 image sourced from public domain | U.S. Navy photo by Chief Mass Communication Specialist Kathryn Whittenberger/Released
U.S. Navy SEALs prepare to board a yacht during a filmed demonstration.
SEALs train to assault a whole range of surface vessels ranging from small private boats to vast super tankers.
Such operations are often supported by SWCC Special Boat Teams, who operate boats such as the NSW RHIB being used in this demonstration.