SEAL Team 4 image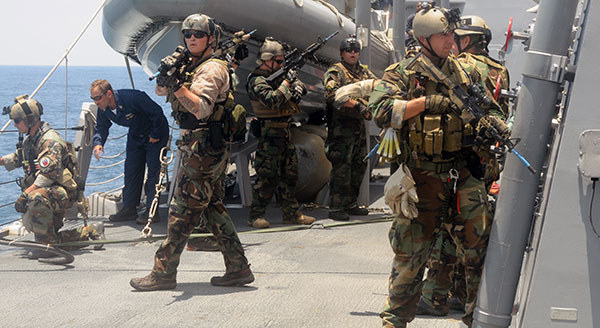 image sourced from public domain | US Navy photo by Mass Communication Specialist Seaman Shanika L. Futrell
Navy SEALs from SEAL Team 4 pictured during a ship boarding exercise aboard USS Farragut.
Note that the front right is carrying a number of 'glowsticks' - chemically-powered, snap-activated lights that are safe to use in places where the sparking or heat caused by electrical lights may be dangerous.
These lgihts can be used for illumination or for marking purposes.