SEAL Team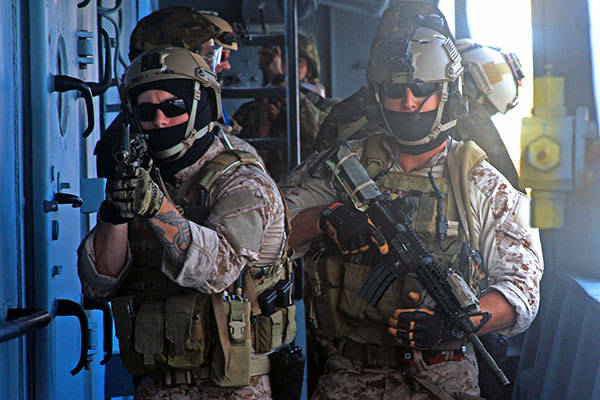 image sourced from public domain | U.S. DoD Photo
Members of US Navy SEAL Team pictured during VBSS (visit board search and seizure) training aboard a ship.
SEAL Teams may be called on to board ships at sea check in order to enforce compliance with embargos or to check for contraband.
SEALs have in the past been deployed on VBSS missions in the Gulf to enforce sanctions against Iraq.
Such operations may also be undertaken by U.S.M.C. elements such as the Maritime Raid Force.
A typical SEAL Team consists of 6 SEAL Platoons and various supporting elements.