Navy SEALs - LTATVs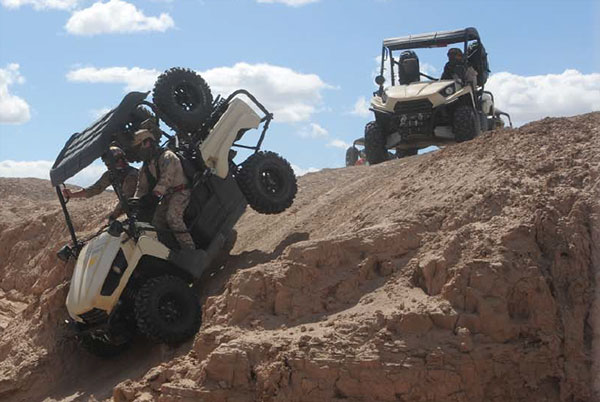 image sourced from public domain | U.S. Navy photo Petty Officer 2nd Class Megan Anuci NSW Public Affairs
Navy SEALs manoeuver Light-weight Tactical All Terrain Vehicles (LTATVs) over rough ground during training.
Naval Special Warfare Command acquired a number of LTATVs for use by SEALs in Afghanistan, Known as 'side-by-sides', these 2-seater vehicles are based on the Kawasaki Tyrex.
Designed to avoid roads where IEDs are commonly placed, the LTATV provides the SEALs with a another method of transportation aside from MRAP vehicles.
The LTATV can be inserted and extracted by H-47 and V-22 helicopters.
Each vehicles carries 2 SEALs and up to 500 pounds of gear.