Navy SEALs - MK 17 SCAR-H Snipers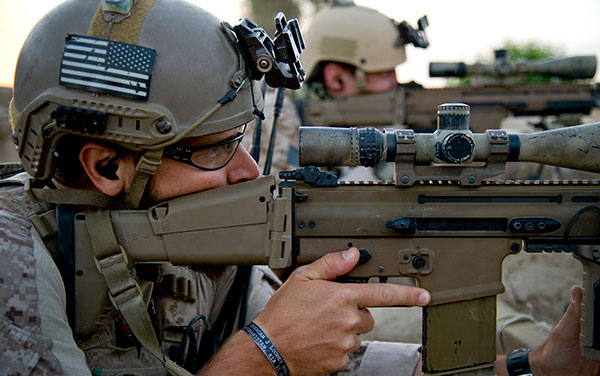 image sourced from public domain | U.S. Army photo by Petty Officer 1st Class Martine Cuaron
Navy SEALs, assigned to Combined Joint Special Operations Task Force - Afghanistan, look through the scopes atop their MK 17 SCAR-H rifles during a clearing operation in Maiwand district, Kandahar province, Afghanistan, July 2012.
The MK 17 SCAR-H, is a modular 7.62mm x 51mm rifle that can be configured to suit mission needs.
Available in 10 inch, 16 inch & 20 inch barrel versions, the SCAR-H, as seen here, can be fitted with a sniper scope and used as a designated marksman / light sniper rifle.