Navy SEALs - Special Patrol Insertion & Extraction System (SPIES)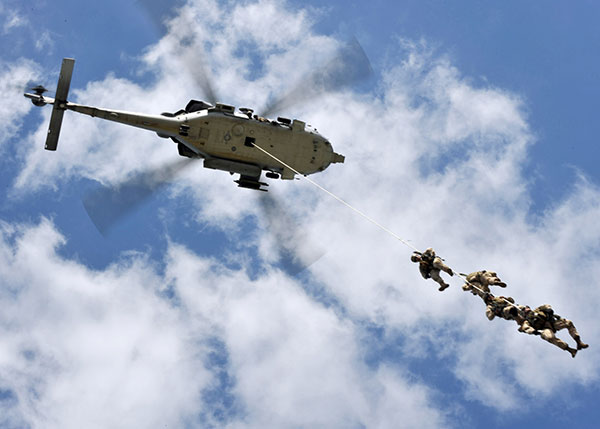 image sourced from public domain | (U.S. Navy photo by Mass Communication Specialist 2nd Class Joseph M. Clark/Released)
U.S. Navy SEALs are extracted by a MH-60 Sea Hawk helicopter using the Special Patrol Insertion & Extraction System (SPIES).
The SEALs wear harnesses that allow them to clip on to the SPIE rope attached by the helicopter.
The helicopter then flies the operators to their destination, where they are lowered down to the ground and unclip from the rope.
The SPIES method is used when personnel need to be inserted or extracted from terrain not suitable for a helicopter landing.