MH-60 Black Hawk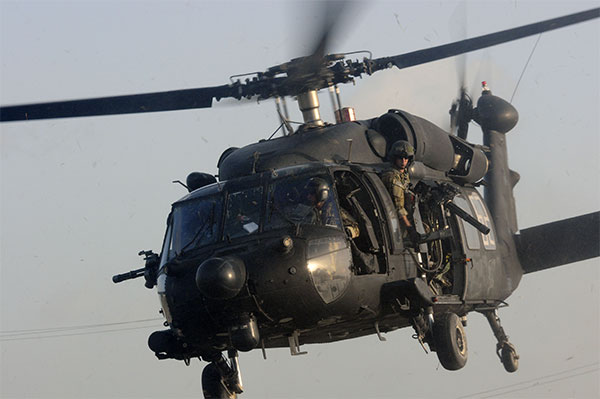 image sourced from public domain | U.S. DoD photo by SGT. Joseph Tolliver
A MH-60 Blackhawk helicopter flown by the 160th Special Operations Aviation Regiment (160th SOAR), carries U.S. Special Operations Forces (SOF) and Guyana Defense Force soldiers during a joint training exercise (Fused Response), 2012.


The latest iteration of the MH-60 Blackhawk, the MH-60M, is a state of the art medium-lifte helicopter that is outfitted for the demanding special operations role.
Cutting edge avionics, sensors and defensive countermeasure systems enable the Night Stalkers, the elite pilots and crew of the 160th SOAR to carry out insertion / extraction missions in hostile air space.
The 160th SOAR is a U.S. Army aviation unit that flies Blackhawk, Chinook and Little Bird helicopters.