MH-60 Pilot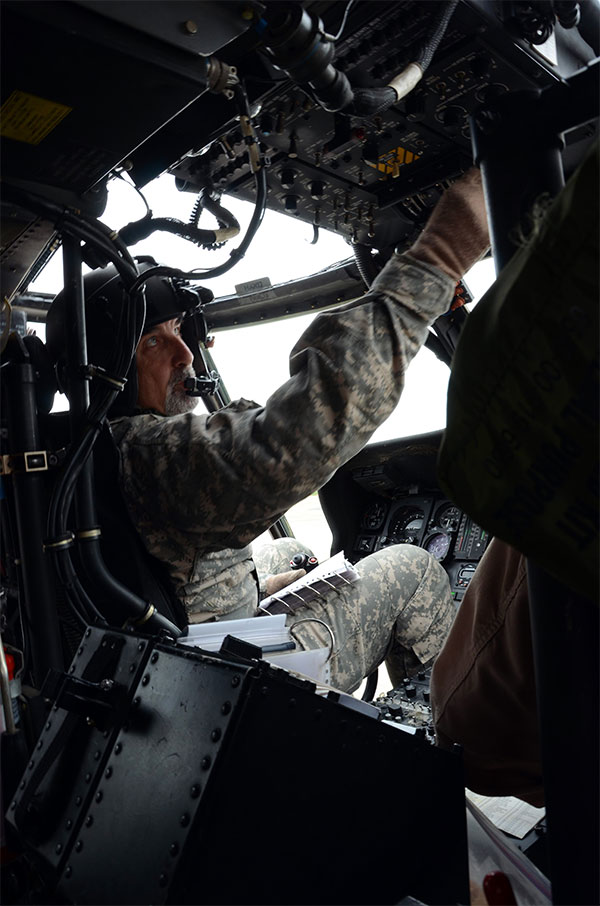 image sourced from public domain | UU.S. Army Photo by SGT. Justin P. Morelli / Released)
A pilot with the 160th Special Operations Aviation Regiment (Airborne) (160th SOAR(A)) performs pre-flight checks in the cockpit of a MH-60 Black Hawk helicopter before a training mission with a Special Forces CIF Company.
A typical SOAR Black Hawk is crewed by 2 aviators at the front - pilot, co-pilot and 2 crew chiefs / gunners in the cabin.


The 160th SOAR (A) is a U.S. Army aviation unit that flies several models of helicopter on special operations.
They train and operate with many U.S. special operations units such as the Green Berets, Delta Force, SEAL Team 6 / DEVGRU and the 75th Ranger Regiment.