Pararescueman - EBR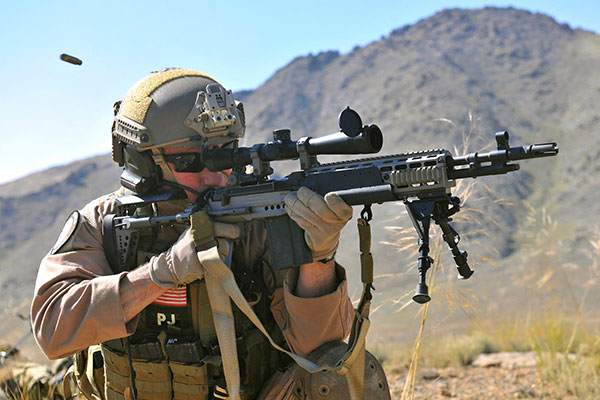 image sourced from public domain | U.S. Air Force photo by Staff SGT. Christopher Boitz
A Pararescueman with the 33rd Expeditionary Rescue Squadron fires an enhanced battle rifle (EBR) during a capabilities exercise.
The EBR is a modernised M14 rifle in use with various special operations units.
The rifle can be configured as an assault rifle, or, as shown here, as a medium sniper rifle.


Pararescuemen, or "PJs", while focused on providing medical assistance on the battlefield and in humanitarian envirorments, may also be integrated into a special operations unit and as such are expected, and highly capable, of bringing the fight to the enemy.