US Army Ranger - M240L Gunner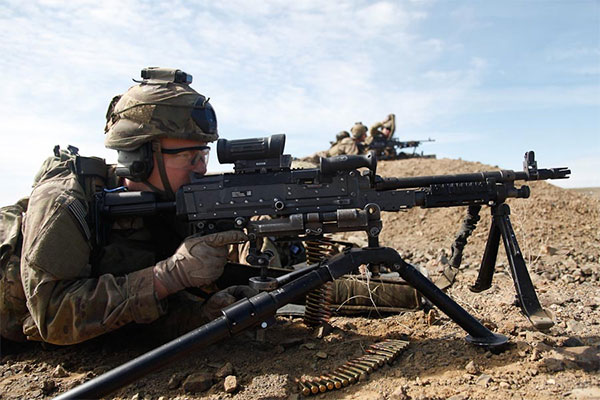 image sourced from public domain | U.S. Army photo by SPC Justin English
A Ranger with D Company, 2nd Battalion, 75th Ranger Regiment mans a M240L Medium Machine Gun (Light) mounted on a M122 tripod during a training exercise.
The M240L is an evolution of the M240B, the U.S. Army's standard medium machine gun.
The M240L is nearly 20% lighter than the M240B due to the use of titanium and polymer components and a shorter, lightweight barrel.
The weapon features a collapsible buttstock and MIL-STD 1913 mounting rails for optics, lights and laser pointer devices.
Each of the 3 Rifle Platoons within a Ranger Rifle Company features a Machine Gun Squad, consisting of 3 2-man gunner / assistant gunner teams.