Recapture Tactics Team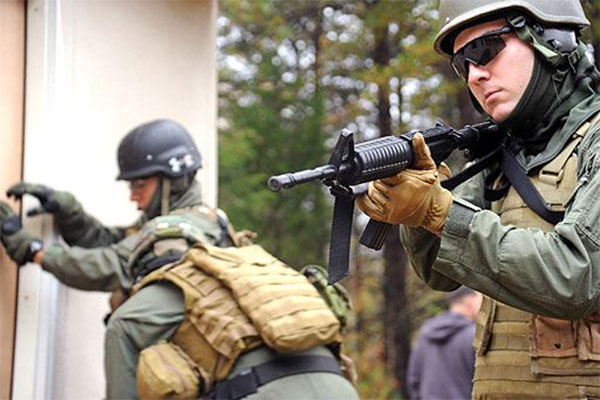 image sourced from public domain | US DoD photo by Lance Cpl. Lucas G. Lowe
A member of a USMC Recapture Tactics Team (RTT), right, provides security while other Marines rig a door with explosives while on a Methods of Entry Supervisors Course at Methods of Entry School, Goettge Demo Range, Marine Corps Base Quantico.


The MOE school teaches MARSOC, Force Recon, Division Recon, Explosive Ordnance Disposal, Special Reaction Team and Recapture Tactics Team operators in a full range of door / window / wall breaching methods, from mechanical to explosive.


Recapture Tactics Teams are specialised USMC SWAT-style tactical teams that protect high value U.S. Navy assets.
Their role includes the recapture of strategic nuclear weapons and associated facilities.
RTT Marines train extensively in CQB, small unit tactics and Methods Of Entry techniques.