Red Wolves - Navy SEALs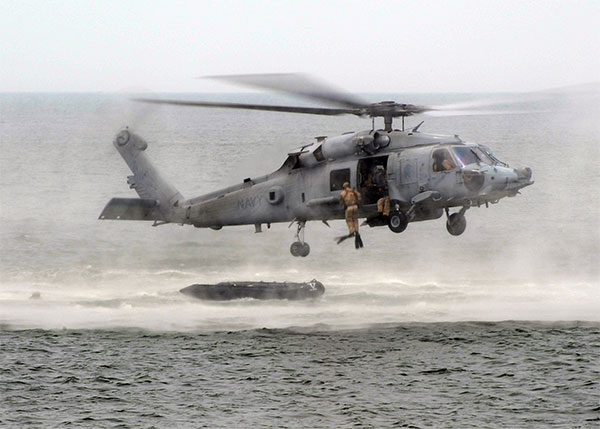 image sourced from public domain | U.S. Navy photo by Mass Communication Specialist 2nd Class Gary L. Johnson III/Released
Navy SEALs helo cast from a HH-60H helicopter flown by HSC-84, the 'Red Wolves'.
HSC-84 is a Naval Reserve helicopter squadron that specialises in the support of Naval Special Warfare units.
Along with the Fire Hawks of HSC-85, the Red Wolves are one of the only two Naval helicopter squadrons dedicated to the special operations role.