10th Special Forces Group Soldier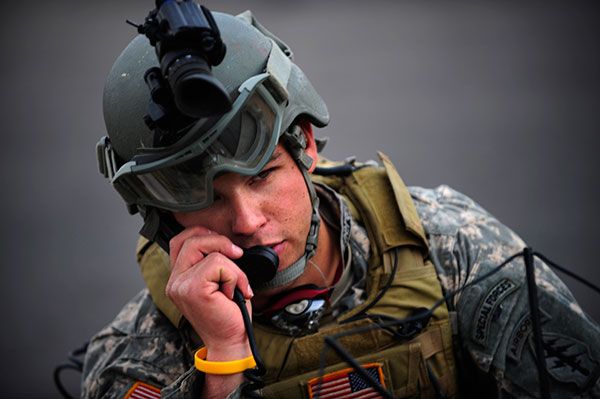 image sourced from public domain | U.S. Air Force photo by TECH. SGT. DeNoris Mickle/Released
A Special Forces soldier Alpha Company, 4th Battalion, 10th Special Forces Group (Airborne) use a radio during a training exercise.


The 10th Special Forces Group (Airborne) (10th SFG) has United States European Command (EUCOM) as it's area of responsibility.
EUCOM covers 51 countries and territories, including Europe, Iceland, Greenland, Israel and Russia.


The Green Berets of the 10th SFG are experts in unconventional warfare and foreign internal defense as well as special reconnaissance and direct action missions.
The 10th SFG is part of United States Army Special Operations Command (USASOC).