1st Special Forces Group - Stairway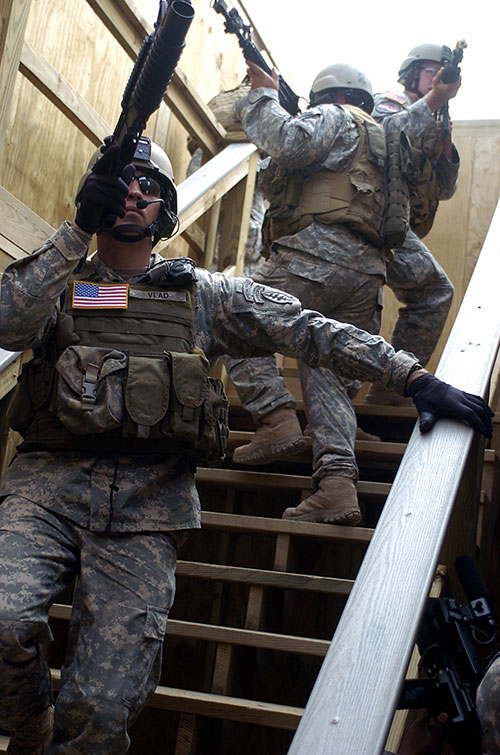 image sourced from public domain | DoD photo by Spc. Sam Beavers, U.S. Army
Special Forces soldiers of the 1st Special Forces Group (Airborne) move up a stairway during training.
The 1st SFG(A) is primarily assigned to the Pacific Command (PACOM) area of responsibility (AOR).
The group has one Battalion based at Torii Station, Okinawa, Japan and 3 based in Joint Base Lewis-McChord, Washington.
As a result of the 9/11 attacks and the subsequent global war on terror, elements of the 1st Special Forces Group have deployed to Afghanistan and Iraq.
Elements of the 1st SFG (A) have also deployed to Philippines in order to help the Government of the Philippines battle terrorist groups.


The Special Forces are a component of U.S. Army Special Operations Command (USASOC) that specializes in unconventional warfare.
Green Berets also carry out foreign internal defense (FID), special reconnaissance and direct action raids.