3rd Special Forces Group - Training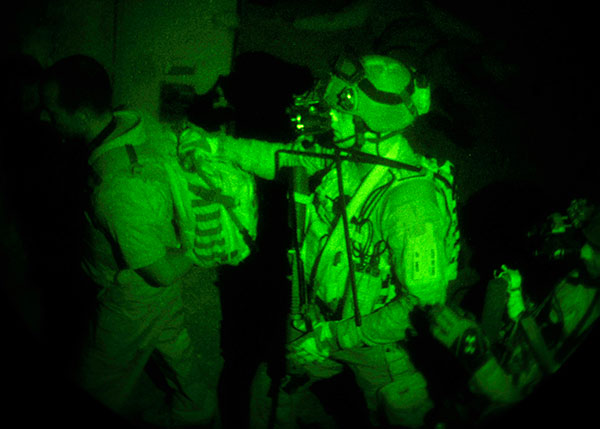 image sourced from public domain | U.S. DoD Photo by Airman 1st Class Ericka Engblom
U.S. Army Special Forces with the 3rd Special Forces Group (Airborne) (3rd SFG(A)) escort a simulated prisoner during a training exercise.
Based at Fort Bragg, the 3rd Special Forces Group (Airborne) is primarily focused on the United States Africa Command (AFRICOM) area of responsibility which covers all of Africa with the exception of Egypt.
Despite this assignment, the group has seen extensive action in Afghanistan as part of Combined Joint Special Operations Task Force - Afghanistan .
Elements of the 3rd SFG have trained Afghan National Army (ANA) troops and taken part in numerous joint operations alongside ANA forces including the Battle of Shok Valley, 2008.