Special Forces Photo - ATV with MK47 Grenade Launcher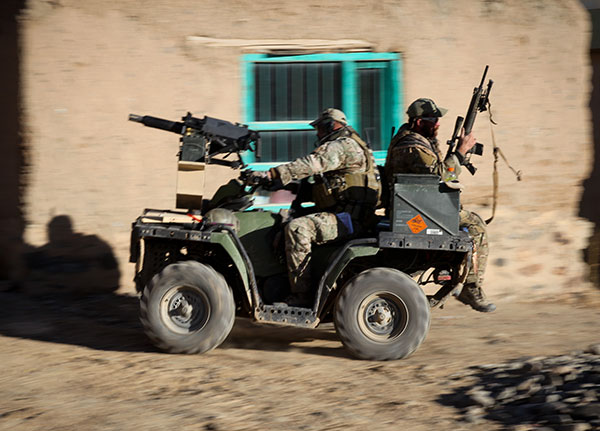 image sourced from public domain | US DoD photo by SGT. Teddy Wade
Special Forces soldiers ride on a Polaris MV700 ATV / Quad bike with a MK47 40mm grenade launcher mounted on it.
The soldier riding on the rear, next to a box of 40mm grenades, is toting a MK11 7.62mmx51mm sniper rifle.
This photo was taken in Jalrez, Afghanistan, November 2009.


The MV700 has now been surplanted by the MV850 in U.S. military service.