Special Forces Photo - GMV - Afghanistan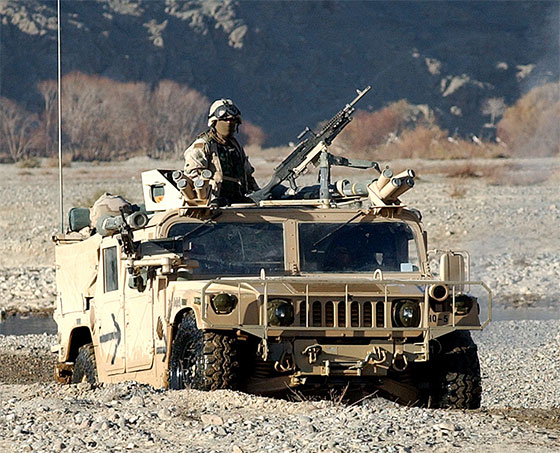 image sourced from public domain | U.S. Army Photo by SGT. Horace Murray
U.
S Army Special Forces soldiers of the 3rd Special Forces Group patrol through the Afghanistan countryside in a ground mobility vehicle (GMV).
This GMV has 7.62mm M240 belt-fed machine gun fitted to a rail around a well in the vehicle's roof.
Note the smoke canister launchers fitted above the windshield.
When fired, these launchers create a smoke screen that assists with breaking a contact when ambushed.