AFSOC TACP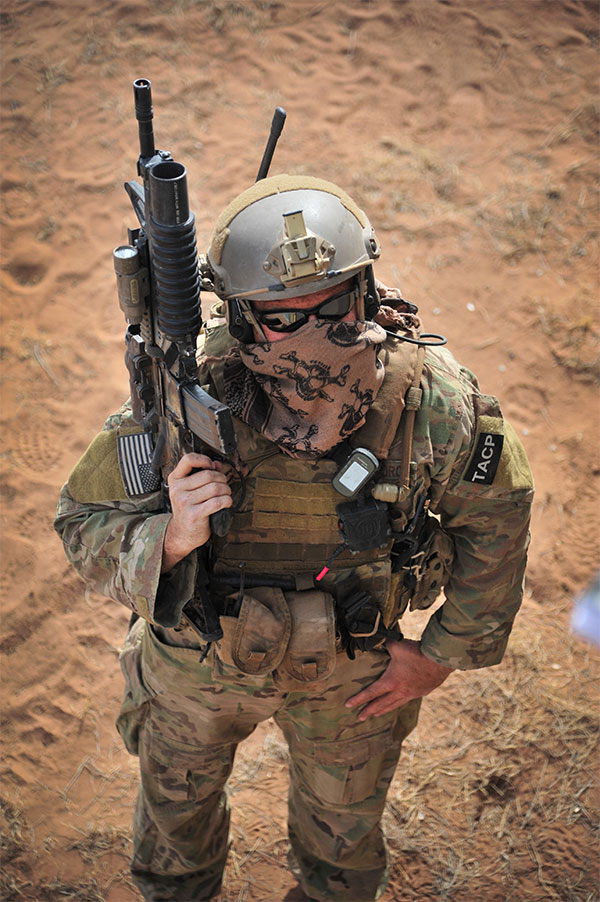 image sourced from public domain | U.S. Air Force photo/Airman 1st Class Alexxis Pons Abascal
An Air Force Special Operations Command (AFSOC) TACP (Tactical Air Control Party) JTAC (Joint Terminal Attack Controller) pictured while on an exercise with other AFSOC forces.
Note the M4A1 with M203 grenade launcher carried by the special operator.


TACPs with AFSOC Special Tactics Squadrons and the 17th Air Support Operations Squadron deploy with special operations forces in order to provide terminal attack control and fire support expertise.
Acting as the bridge between special ops on the ground and fire power in the air, TACPs play a vital role in operations.