Combat Rescue Officer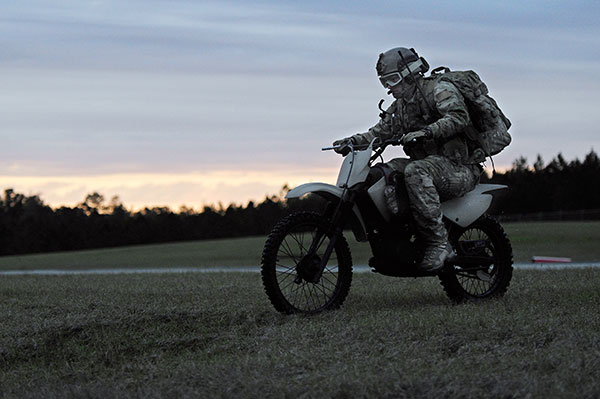 image sourced from public domain | U.S. DoD Photo by TECH. SGT. Charles Larkin Sr
An AFSOC Combat Rescue Officer (CRO) sits on minibike during Exercise Emerald Warror 2012.
Combat Rescue Officers (13DXA) lead and command Pararescuemen on personnel recovery and combat rescue missions.


CRO training includes CRO Indoctrination Course, Military Underwater Diver Qualification Course, U.S. Army Airborne School, Military Freefall Parachutist Qualification Course, USAF SERE School, USAF Parachute Water Survival, S USAF CRO Advanced SERE, USAF CRO Apprentice Course, and Personnel Recovery - 102.