Cultural Support Team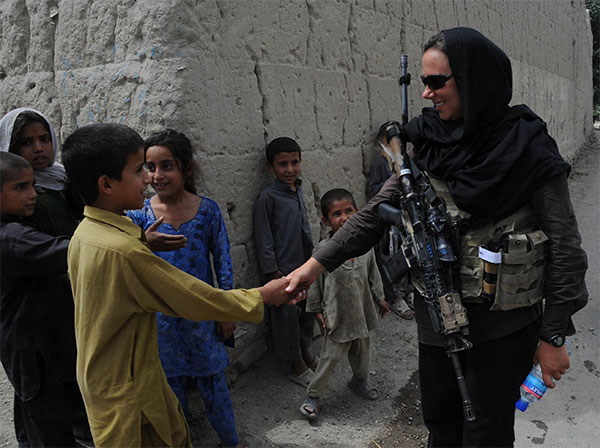 image sourced from public domain | U.S.Army photo by Spc. Patricia Caputo/Released
A U.S. Army Cultural Support Team (CST) member from Special Operations Task Force - East interacts with Afghani children in a village in the Kunar District.
Cultural Support Teams are comprised of female soldiers who are trained to support U.S. Army Special Operations Forces (ARSOF) such as Special Forces.


Their primary role is to engage with the local female and adolescent population present at ARSOF objectives, in scenarios where such engagement would be culturally unacceptable for the male ARSOF soldiers to peform.


CST operators receive training in soldier survivability, operational orientation, general and regional culture, engagement, face-to-face communication, civil reconnaissance and tactical information collection.
CST members also receive training in fast-rope insertion.