USAF Special Forces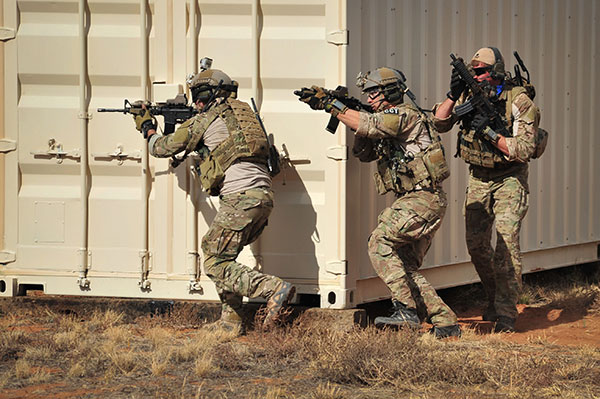 image sourced from public domain | U.S. Air Force photo/Airman 1st Class Alexxis Pons Abascal)
A number of USAF Special Tactics operators move tactically through a training facility while engageing a simulated opposing force.
Special Tactics Teams are the Air Force's special forceson the ground.
Special Tactics Teams feature Pararescuemen, who specialise in combat medicine and personnel retrieval.
, Combat Controllers survey and mark out austere landing sites and marshal air traffic, Tactical Air Control Parties call in close air support and Special Operations Weather Teams gather mission-criticial meteological data.


USAF Special Tactics operators typically deploy attached to other special operations forces units such as U.S. Army Special Forces.