Special Warfare Combatant-craft Crewman Photo - Minigun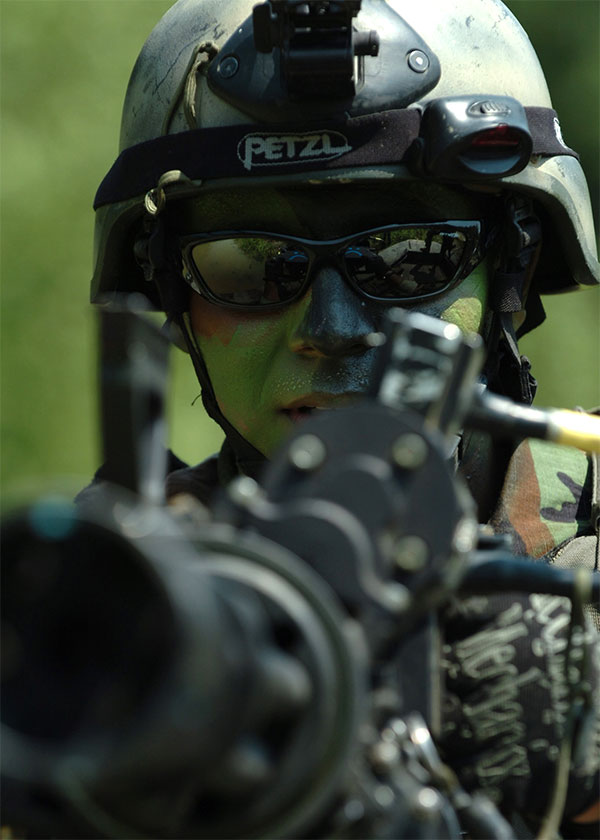 image sourced from public domain | U.S. Navy photo by Mass Communication Specialist 2nd Class Jayme Pastoric
A Special Warfare Combatant-craft crewman (SWCC) takes aim with a 7.62mm minigun.
The minigun's high rate of fire makes it a favorite on the boat teams.
One downside it has is that it requires electical power to operate.
Similiar weapons systems on helicopters have, in the past, failed to operate when they lost power as a result of enemy fire.