Special Warfare Combatant-craft Crewman - GAU-17/A Minigun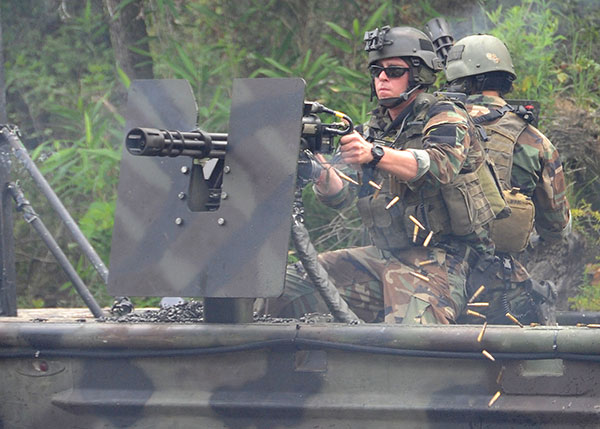 image sourced from public domain | U.S. DoD photo by Chief Petty Officer Kathryn Whittenberger
A Special Warfare Combatant-craft crewman (SWCC) fires a GAU-17/A minigun mounted on a Special Operations Craft-Riverine (SOC-R).
The GAU-17/A is a variant of the M134 7.62mmx51mm Minigun.
With 6 rotating barrels and an electrically-powered feed system, the GAU-17/A can lay down a withering 4000 rounds-per-minute (rpm) and is ideal for hosing down tree lines during a hot extraction.