Amphibious Reconnaissance Platoon (ARP)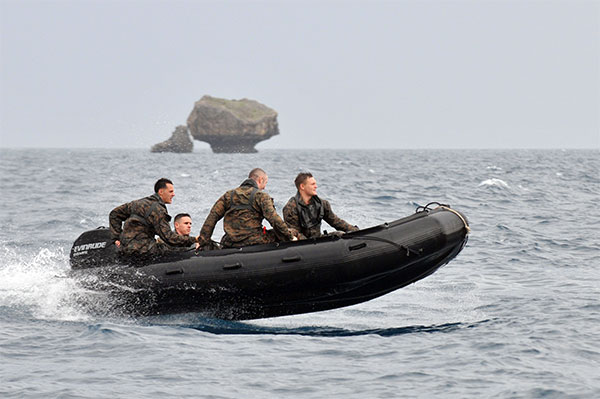 image sourced from public domain | U.S. Navy photo by Mass Communication Specialist 1st Class Terry Matlock
Marines with the Amphibious Reconnaissance Platoon (ARP), 31st MEU, conduct combat rubber raiding craft training.
Amphibious Recon Platoons are drawn from the MEU's attached Battalion Recon contingent.
ARPs, as the name suggests, perform reconnaissance and surveillance operations for their assigned MEU.
They will often provide the reconnaissance element for a Maritime Raid Force (MRF) operation, with the MEU's Force Recon Platoon as the direct action (DA) element.
ARPs maintain core amphibious reconnaissance skills such as small boat operations and combat diving (open circuit and rebreather).