Force Recon - Diver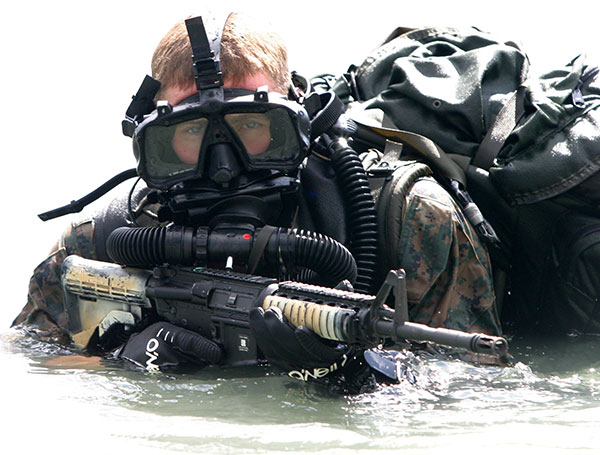 image sourced from public domain | U.S.M. C. Photo
A Force Recon Marine with II MEF Force Recon Company, rises out of the surf.
The Marine is wearing a closed-circuit rebreather system which allows the wearer to breath submerged down to a depth of 50 feet.
Note the large waterproof ruck sack strapped to the Marine's back.
Force Reconnaissance Marines may need to carry enough gear to sustain them for up to 6 days or more.