USMC Special Operations Photo - Force Recon - Sniper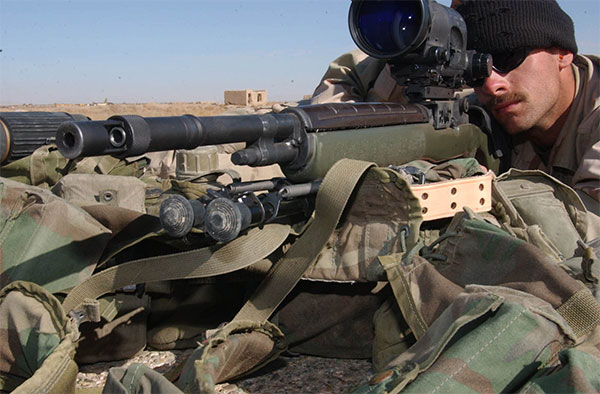 image sourced from public domain | USMC photo by SGT. Andrew D. Pomykal
A Force Recon Marine attached to the 26th Marine Expeditionary Unit (SOC), takes aim with a M-14 DMR (Designated Marksman Rifle).
Force Recon snipers undergo the same sniping course as USMC Scout Snipers.
Force Recon sniper teams are expert shots who can set up on high ground in order to provide overwatch for Force Recon operations.


Force Reconnaissance Marines carry out deep reconnaissance operations, often operating far from their MAGTF's area of influence.
Force Recon are experts in both ground and amphibious reconnaissance.