Marine Division Recon - 4th Recon - Bravo Company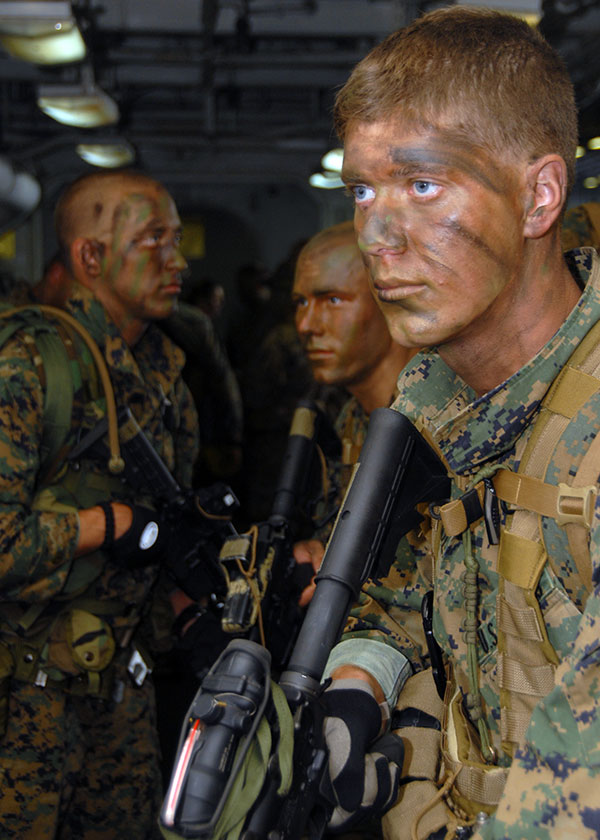 Marines with Bravo Company, 4th Reconnaissance Battalion, (Marine Division Recon) wait to disembark the amphibious assault ship USS Bonhomme Richard during an exercise, June 2008.

Marine Division Recon are experts in intelligence gathering. They deploy ahead of the main force and carry out both ground and amphibious reconnaissance.
image sourced from public domain
U.S. Navy photo by Mass Communication Specialist 3rd Class Jeffery J. Gabriel Jr./Released