Special Amphibious Reconnaissance Corpsman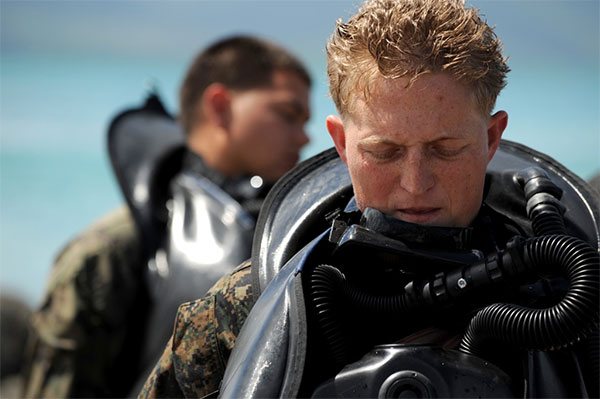 image sourced from public domain | US DoD photo by SGT. Scott Biscuiti
A Special Amphibious Reconnaissance Corpsman (SARC) with 11th Marine Expeditionary Unit's reconnaissance platoon readies his Dräger LAR-V MK 25 rebreather before a dive.
SARCs are Navy medics who go through the same training as the Force Recon Marines they deploy alongside, with the addition of their own combat trauma training.
SARCs are an integral part of the Force Recon or Division Recon platoon they are attached to and when out on a mission with a Recon team they carry out the same duties as the other Recon Marines in the team.