Special Amphibious Reconnaissance Corpsman | SARC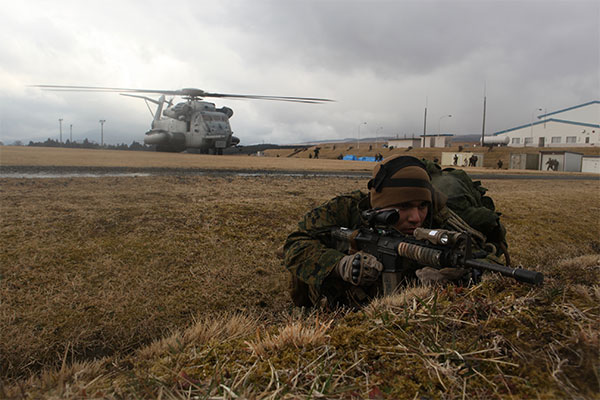 image sourced from public domain | US DoD photo by Lance Cpl. Michael Oxton
A Special Amphibious Reconnaissance Corpsman (SARC) with the Force Recon Platoon (FRP), 31st Marine Expeditionary Unit (31st MEU), pictured during a long range training mission with the Maritime Raid Force (MRF).
SARCs are U.S. Navy corpsmen who, in addition to their own extensive combat trauma medical training, undergo the same training as the reconnaissance marines they embed with.
SARCs are highly respected and valued among the Recon Platoons.
SARCs have slotted in to all the different positions in a 6-man recon patrol, including Team Leader, Radio Operator and Reconnaissance Scout.