SIG P226 / SIG P228
The Sig Sauer P228 is a semi-automatic 9mm pistol that was in use with the US Navy SEALs since the early 1980s. It's more compact cousin, the P228, designated as the M11, is now the standard sidearm of the SEALs and the SWCCs as well as some other US military units such as Air Force flight crews.
Sig Sauer pistols are designed in Switzerland and manufactured in Germany and the United States.
Sig P226/P228 Specifications
weight:
1.65 lbs (empty - P226)
1.10 lbs (empty - P228)

length:
7.7 inches (P226)
7.1 inches (P228)
barrel length:
4.4 inches (P226)
3.9 inches (P228)
rate of fire :
semi-automatic
muzzle velocity :
1,500 feet per second (max)
caliber :
9mm x 19mm Parabellum
magazine :
15 round detachable (P226)
13 round detachable (P228)
Sig P226 / P228 - Images and Further Info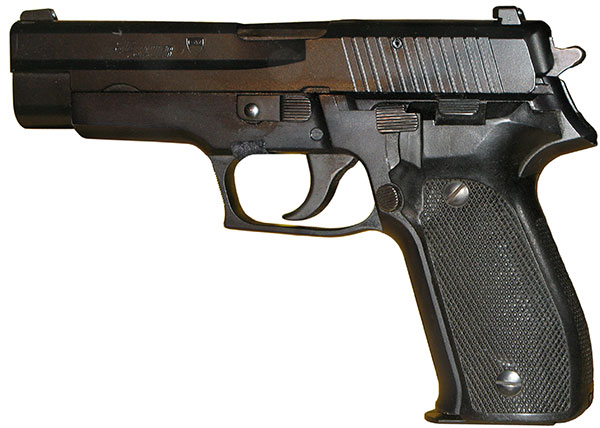 SIG P226 pistol - side view. The P226 can also be chambered in .357 SIG and .40 S&W, although these calibers are not typically used by the US military (the US Coast Guard, however, uses the P229 DAK which is chambered in .40 S&W).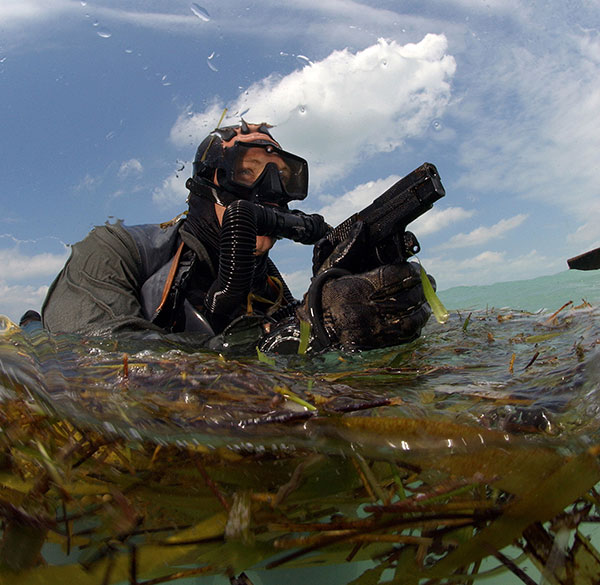 A US Navy SEAL armed with a SIG P226 Navy. This variant was specially developed for the SEALs and features phosphate corrosion-resistant finish on internal parts, contrast sights and a slide engraved with an anchor.
US DoD photo