Asymmetric Warfare Group
The Asymmetric Warfare Group (AWG) is a special mission unit of the U.S. Army. It is based at Fort Meade, Maryland and comes under the command of the United States Army Training and Doctrine Command (TRADOC).
The AWG is made up of approximately 380 personnel including military service members, Army civilians and contractors.
Asymmetric Warfare Group - Role
The AWG was formed to counter so-called asymmetric threats such as those posed by non-state actors in the global war on terror. The group's role is to provide operational advisory assistance to Army and Joint Task Force commanders in relation to countering asymmetric threats.
Support Army and Joint Force Commanders by advising and assisting predeployment and in-theater forces
Assist in the identification, development, integration, and transition of material and non-material solutions for both offensive and defensive countermeasures
Influence culture to form a more innovative and adaptive force
Assess, select, and train unit members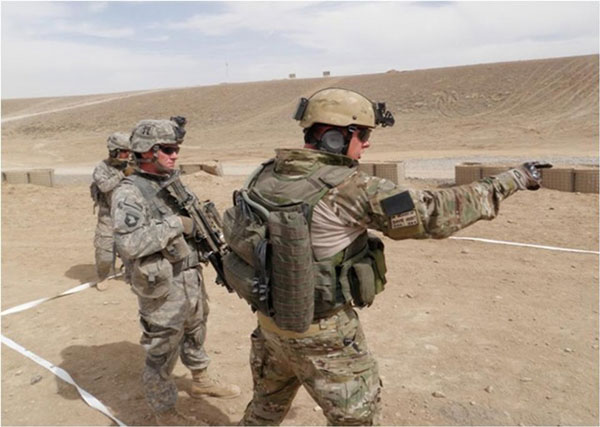 A member of the Asymmetric Warfare Group (right) walks soldiers from the 3rd Battalion, 187th Infantry Regiment through glass house drills during Focused Targeting Force training, 2010.
U.S. Army photo/Released