Boeing C-32B
United States Air Force Special Operations Command (AFSOC) operates a small number of Boeing C-32B passenger jet aircraft, providing global airlift for U.S. government crisis response activities. These may include U.S. State Department Foreign Emergency Support Teams (FEST), which deploy in response to terrorism incidents around the world. They may also fly in support of CIA Special Activities.
The C-32B has been associated with the 150th Special Operations Squadron out of Joint Base McGuire, NJ (previously designated as 227th Special Operations Flight ) and the 486th Flight Test Squadron out of Elgin AFB, FL. These are highly secretive units, with little information publicly available about their activities. The aircraft have been spotted in a plain white paint scheme, with minimal markings. They appear to change serial numbers many times - no doubt an attempt to keep a low profile.
The aircraft are modified Boeing 757 airliners. They feature a standard seating fitment, as with a typical passenger jet. Any cargo must be stowed at the rear of the cabin as the usual cargo space in the hold has been configured to accomodate enlarged fuel tanks, extending the aircraft's unrefueled max range to 6000 nautical miles. The C-32Bs have been given an in-flight refuelling capability, via a Universal Aerial Refueling Receptacle Slipway Installation (USRRSI) located atop the fuselage, 15 feet aft of the nose, along the aircraft's centerline. Other fittments to the C-32B include a satellite communications package.
C-32B Photo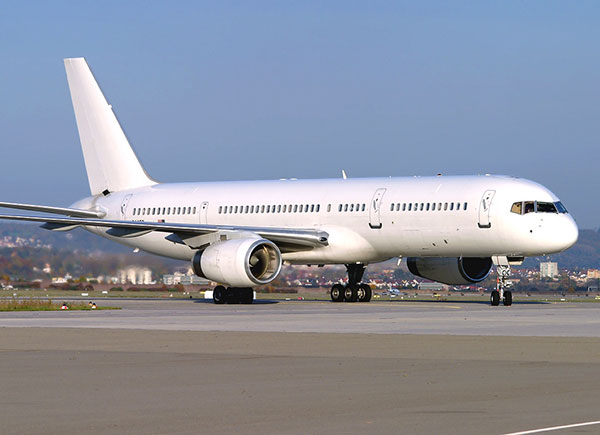 C-32B Video
video showing a USAF Boeing C-32B landing at Split airport