95th Civil Affairs Brigade
The 95th Civil Affairs Brigade is a US Army brigade under the command of U.S. Army Special Operations Command, (USASOC), which is itself under the command of United States Special Operations Command (USSOCOM).
95th Civil Affairs Brigade - Role
Civil Affairs units support military commanders by carrying out a range of tasks with civilian authorities and civilian populations during peacetime and in war. When supporting special operations, this may include tasks that support Foreign Internal Defence (FID) operations carried out by SOF such as US Army Special Forces. They may also support unconventional warfare and direct action missions. Roles / goals of Civil Affairs include :
civil reconnaissance
terrain analysis
(mapping the human terrain)
locating civilian resources to support military operations
helping minimize civilian interference with operations
supporting counterdrug operations
providing medical assistance to civilian populations
(CA medics have taken the Special Operations Medical Course at the JFK Special Warfare Center and School)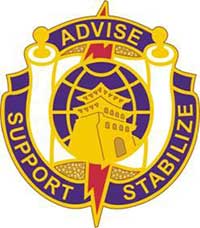 95th Civil Affairs Brigade Distinctive unit insignia.
95th Civil Affairs Brigade - Organization
The 95th CA Brigade comprises a Headquarters element and a number of subordinate Battalions.
96th Civil Affairs Battalion (Airborne)
97th Civil Affairs Battalion (Airborne)
98th Civil Affairs Battalion (Airborne)
91st Civil Affairs Battalion (Airborne)
Civil Affairs soldiers usually deploy in Civil Affairs Teams (CATs).
95th Civil Affairs Brigade - Operations
Elements from the 95th Civil Affairs Brigade have supported special operations in Iraq and Afghanistan. They have also supported conventional operations such as the surge in Iraq.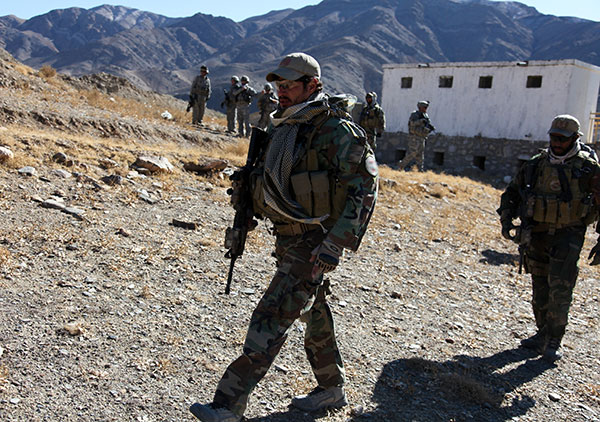 Civil Affairs Soldiers survey the site for an Afghan Medical Personnel Skills Improvement Mission, Nov. 9, near Combat Outpost Garda in Jalrez, Afghanistan.
DoD photo by Sgt. Teddy Wade
Civil Affairs Resources
Civil Affairs Photos