Military SWAT teams / Security Forces - Overview
There are a number of military special weapons and tactics (SWAT) teams Featured on this site. Here is an overview and links to their individual pages.
Military Special Reaction Teams
The Army, Navy, Air Force and USMC maintain SWAT teams tasked with protecting personnel at military installations. Similar in role to civilian police SWAT units, these Special Reaction Teams are Military Policemen, Master-at-Arms and Airmen trained to respond to threats such as active shooters, barricaded suspects, hostage taking and terrorist incidents.
The SRTs Featured on this site are :
Army Special Reaction Team (SRT)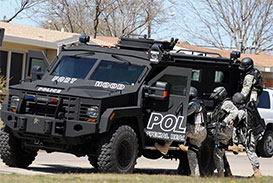 Military Police Brigade SWAT units that protect personnel at U.S. Army bases.
USMC Special Reaction Team (SRT)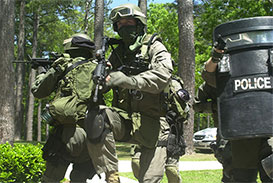 Marine Corps response force stationed at USMC installations.
USAF Emergency Services Team (EST)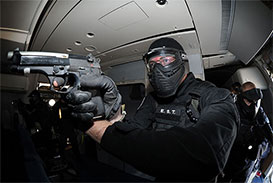 Air Force SWAT unit that protect air bases
Special Operations Security Forces Squadron (SOSFS)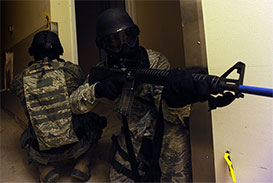 SWAT team protecting Air Force Special Operations Command forces
Navy Special Response Team (SRT)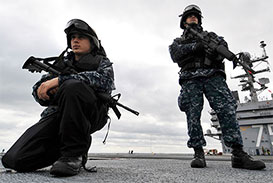 U.S. Navy Tactical teams protecting Naval bases and ships
Security Forces
These units are dedicated units focused on protecting against specific threats:
Recapture Tactics Team (RTT)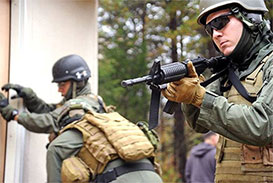 Elite USMC security force.
F.A.S.T. Companies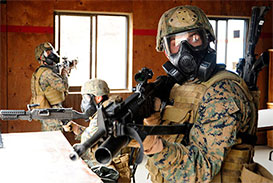 USMC anti-terrorism unit that deploys world-wide.
Tactical Response Force (TRF)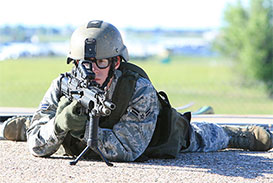 USAF SWAT team that protects nuclear assets.
Maritime Security Response Team (MSRT)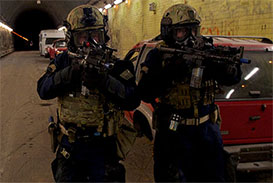 United States Coast Guard anti-terrorism force.