Crestview PD SWAT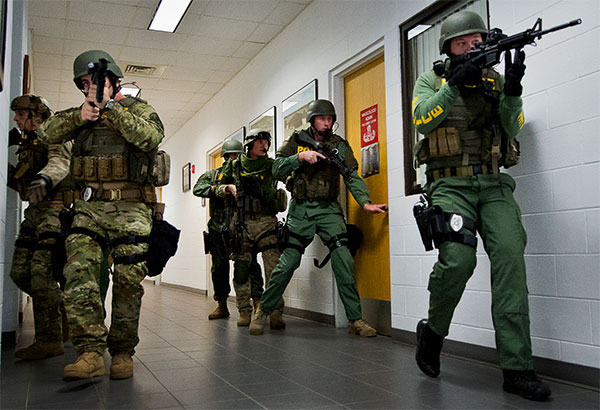 image sourced from public domain | U.S. Air Force photo/Samuel King Jr.
Police Officers with Crestview Police Department's SWAT Team, along with other Officers from Okaloosa County, Florida, sweep through the corridors and rooms of the Naval School Explosive Ordnance Disposal building at Eglin Air Force Base during an active shooter exercise, December 2013.
Crestview PD's Special Weapons and Tactics Team carries out high-risk apprehensions, dignitary protection, hostage rescues and provides a respons to active shooters and snipers.
The team is part of Crestview's Special Operations Division.
Crestview PD's SWAT team contributes officers to the Okaloosa Municipal SWAT Team, a conglomerate of different Municipal Police Agencies within Okaloosa County, FLA.