Advanced Tactical Operations Course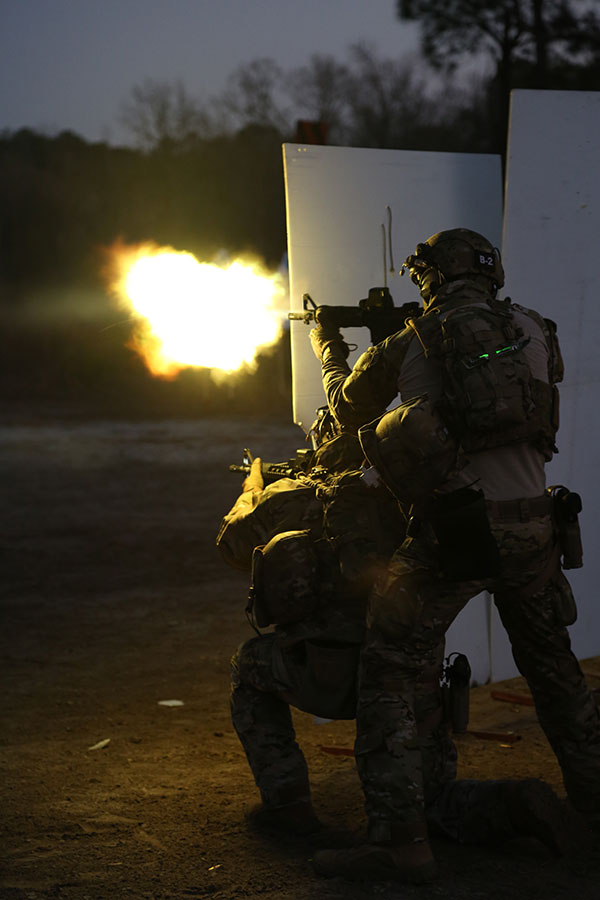 image sourced from public domain | U.S. Marine Corps photo by Cpl. Mark Watola /released
Operators with United States Coast Guard (USCG) Deployable Operations Group (DOG) Deployable Specialized Forces (DSF) engage targets with MK18 carbines during low light / no-light tactical training.
The night shoot is part of the Advanced Tactical Operations Course (ATOC) being taught at the Special Mission Training Center at Courthouse Bay, Camp Lejeune, N.C.
ATOC is one of several courses available to DSF operators who have previously completed the Basic Tactical Operators Course (BTOC).
The course includes a 'flat' portion consisting of range work that instructs in advanced combat marksmanship, as shown here.
This is followed by advanced close quarters combat (CQC) training which includes engaging hostile forces aboard ships, advanced breaching/methods of entry and enhanced boarding capabilities - skills of particular use for the DSF's counter-terrorism role.
DSF units that undergo ATOC include Maritime Security Response Teams (MSRT).