2nd Reconnaissance Battalion / 2nd Recon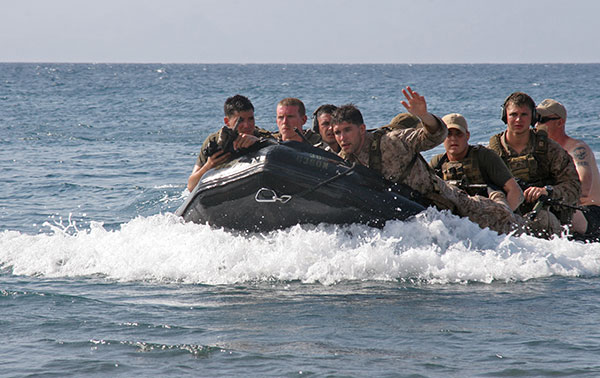 image sourced from public domain | DoD photo by Gunnery SGT. James Frank, U.S. Marine Corps. (Released)
Recon Marines with the 2nd Reconnaissance Battalion (2nd Recon) pictured aboard a combat rubber raiding craft (CRRC).
The CRRC can transport up to 10 Marines and is powered by a 55-horsepower two-stroke engine.
Battalion Recon, also called Marine Division Recon, carry out ground and amphibious reconnaissance for the Ground Combat Element of a deployed Marine Air Ground Task Force (MAGTF) such as a Marine Expeditionary Unit (MEU).
They are highly trained in small boat operations and closed-circuit rebreather and SCUBA operations.