USMC Special Operations Photo - Force Recon - M4s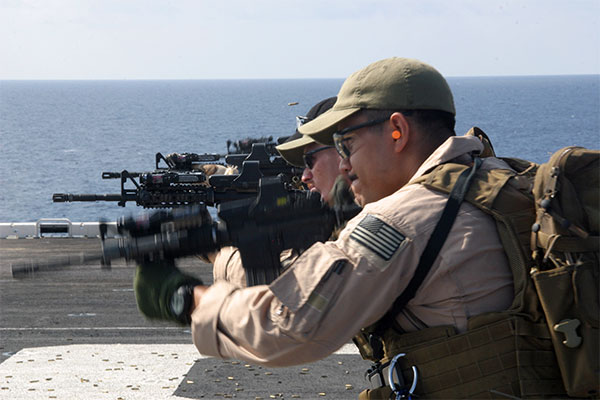 image sourced from public domain | photo credit : U.S. Marine Corps
Force Recon Marines attached to the 26th Marine Expeditionary Unit (Special Operations Capable) practice firing their M4A1 carbines on the deck of amphibious assault ship USS Kearsarge, in the Persian Gulf, april 2005.
Note the Eotech 553 holographic sights fitted to the M4s, part of the SOPMOD set of accessories.


Force Recon Platoon (FRP) detachments to MEU(SOC)s performed deep amphibious and ground reconnaissance (green side) for the MEU(SOC) commander.
The FRP were also capable of direct action maritime interdiction operations such as visit board search and seizure (VBSS) and boarding gas and oil platforms (GOPLAT) (black side).