524th Special Operations Squadron
The 524th Special Operations Squadron (524th SOS) is an Air Force Special Operations Command (AFSOC) unit that operates out of Cannon Air Force Base, New Mexico.
The 524th SOS flies a fleet of non-standard transport aircraft in support of special operations. Missions include insertion, extraction and resupply of special operations forces. In keeping with the covert nature of their missions, the squadron's aircraft are painted in civilian-style liveries.
Aircraft operated by the 524th SOS are thought to include
Dornier Do-328 (C-146A Wolfhound)
The 524th SOS is part of the 27th Special Operations Wing.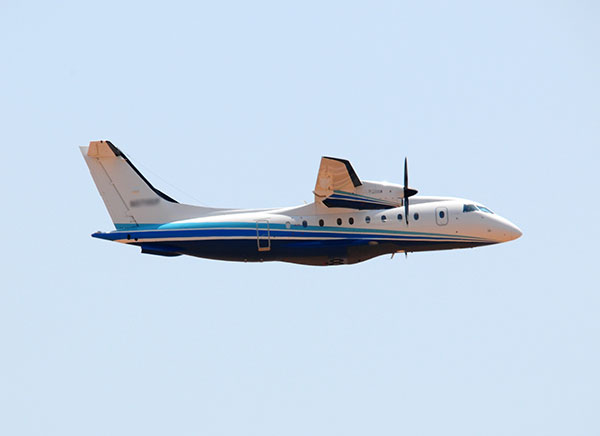 A Dornier Do-328 operated by the 524th Special Operations Squadron in flight. The Do-328 is a turboprop-powered airliner with good short take off and landing (STOL) capability. Within the air force it is designated as the C-146A Wolfhound.
U.S. Air Force photo by Tech. Sgt. Josef Cole